Auburn's REC Teen Center Is Full of Energy this Fall
WRPA Agency Member Spotlight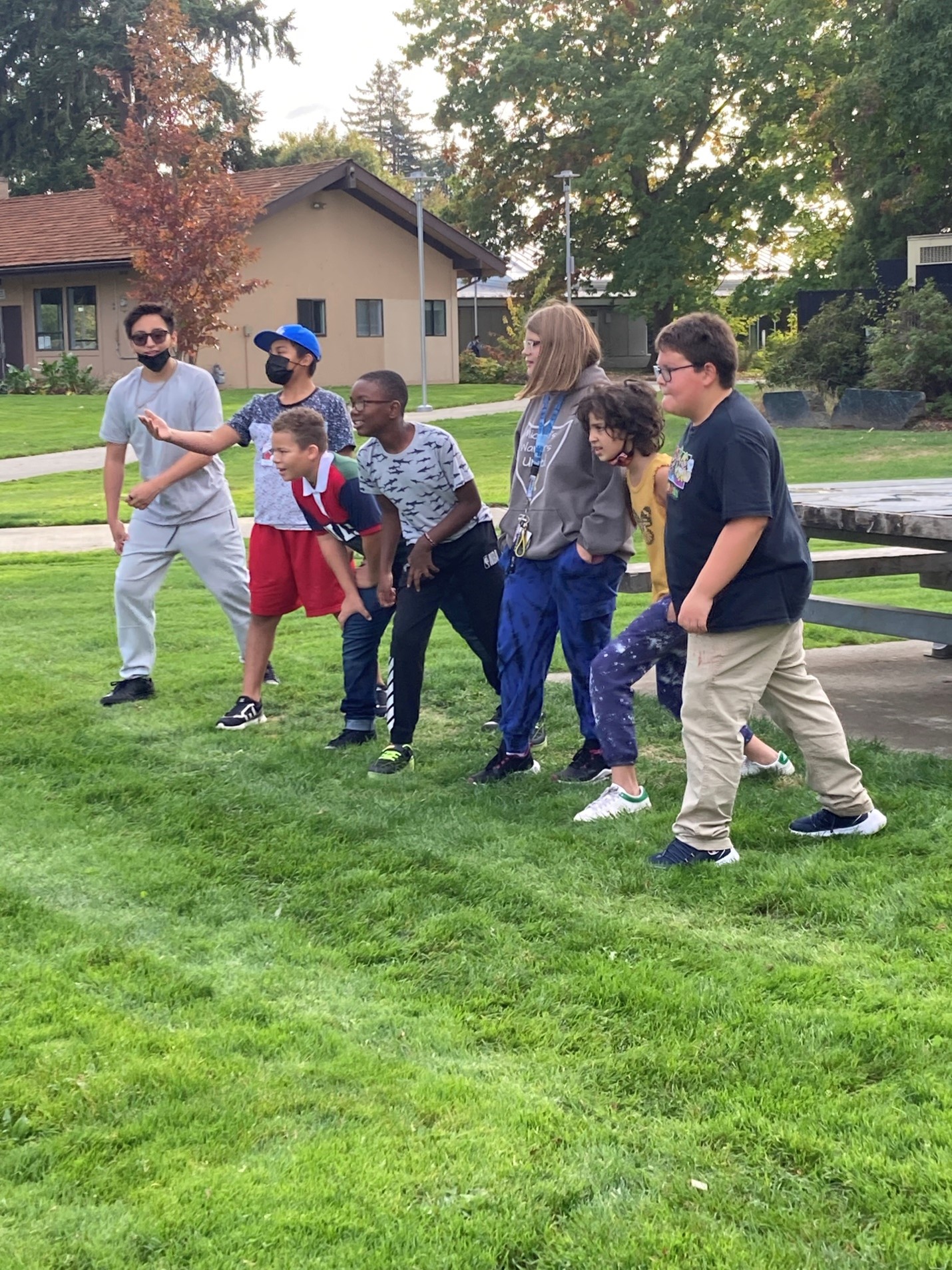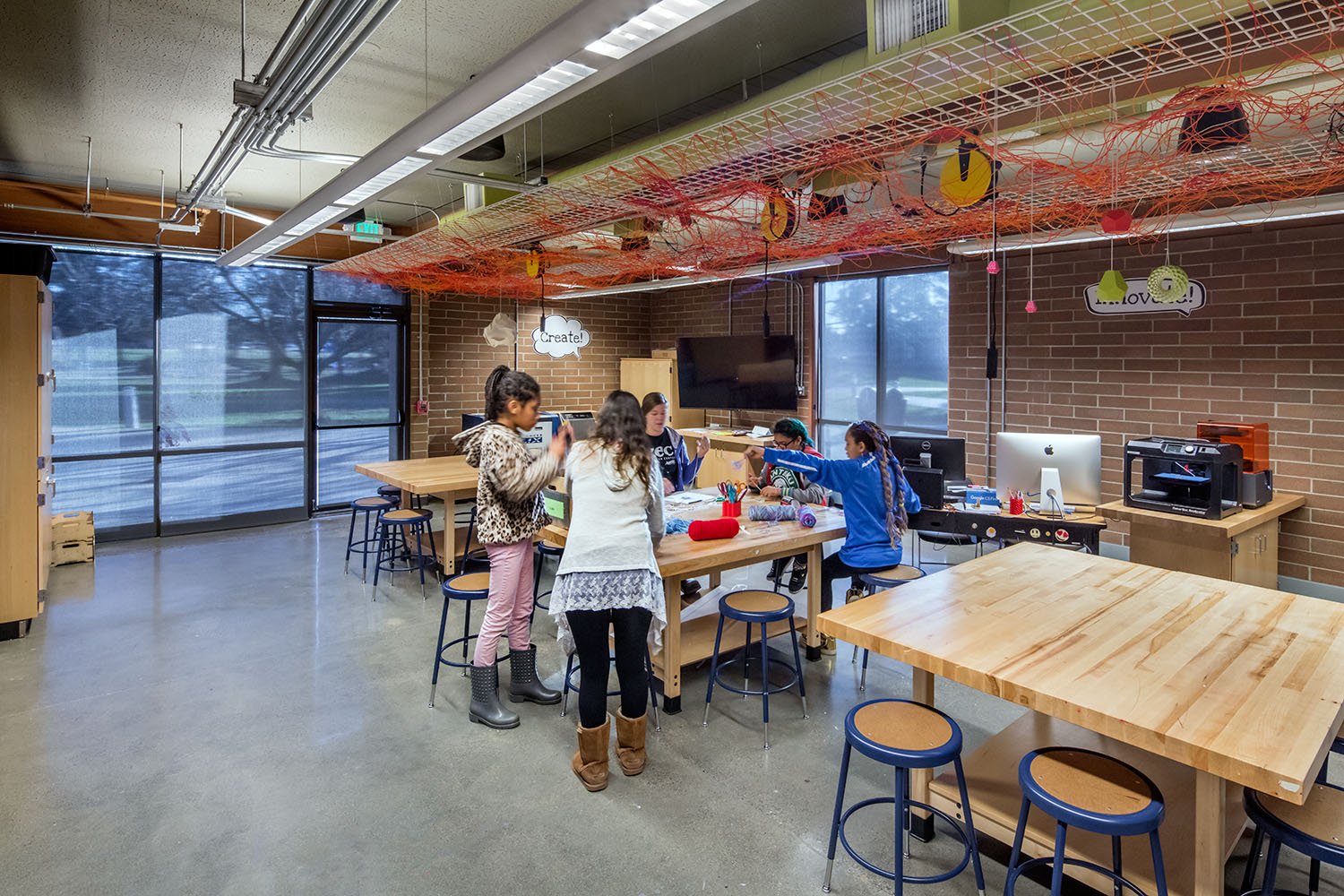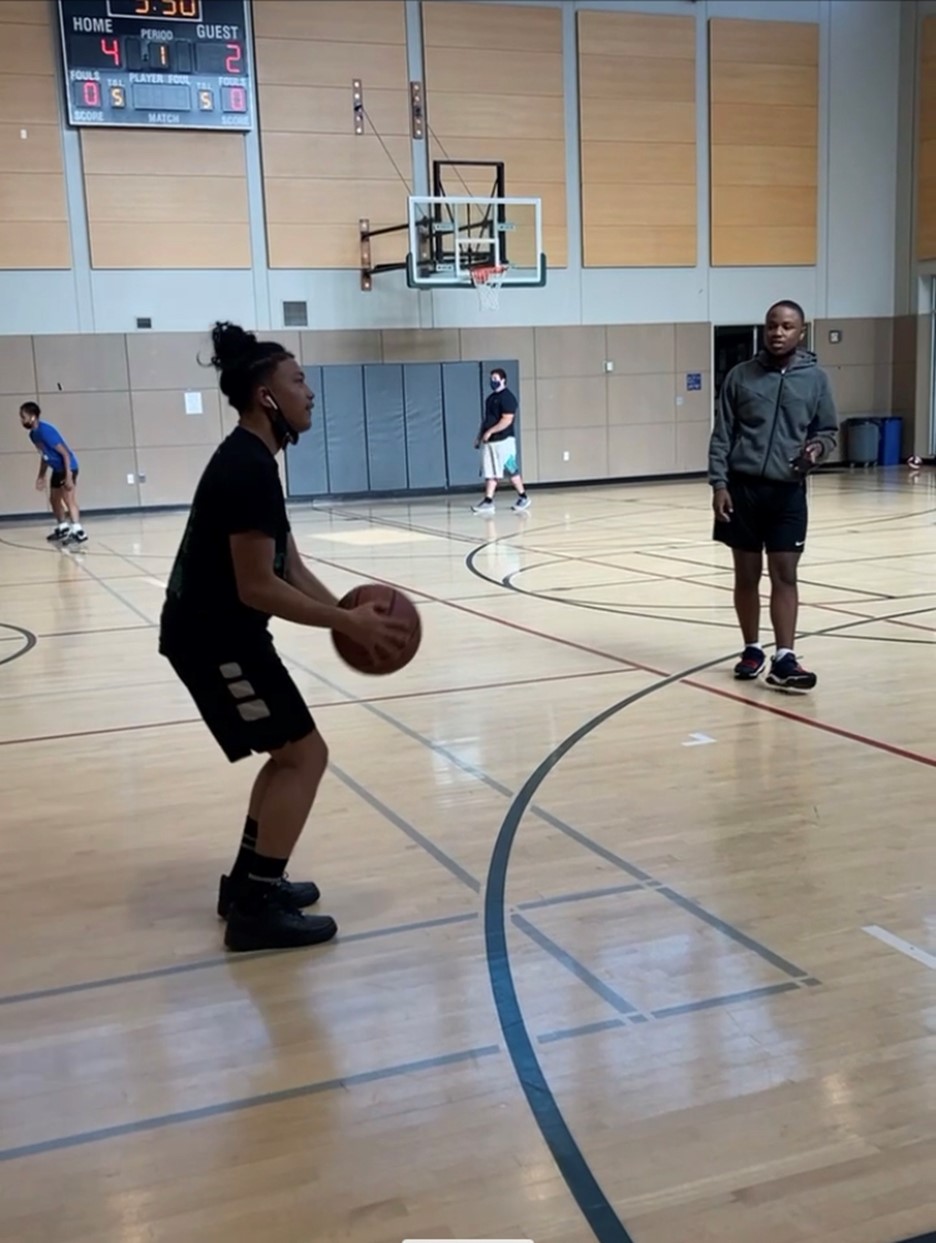 Teens in Auburn, WA were excited to hang out, have fun, and play as Auburn's REC Teen Center reopened in September after an 18-month closure due to pandemic restrictions.
The REC Teen Center was added to the City of Auburn Parks, Arts & Recreation operations in June 2016 when the Auburn Community & Event Center opened.
The 7,300 sq. ft. REC Teen Center was created by renovating the former Parks, Recreation, and Arts Administration Building. The REC includes an informal gathering space intended for hangouts, games, and socializing as well as structured programs such as performances; a MakerSpace that includes laser cutters, 3D printers, and other technology for teens to innovate, learn, and build community through STEM and STEAM programming; a computer lab for homework, SAT prep, job preparation, videography and music; gaming systems, foosball, air hockey, and ping pong; Youth/Teen Center staff offices; and a separate entry and reception area for when the facility is open as a Teen Center. The REC Teen Center also shares a full gymnasium for open-gym activities, a teaching/catering kitchen, and outdoor terraces with the Auburn Community & Event Center for even more programmable space.
The REC Teen Center serves all teens in grades 6-12 attending either middle or high school in the Auburn School district and is open Monday-Friday from 2:00–5:00 PM.
A huge bonus for The REC Teen Center is a partnership with the Auburn School District to provide bus transportation from all middle and high schools in Auburn to The REC. When school is dismissed for the day, teens can take the bus from their home school to The REC, and then buses come to the REC to take them back to their home school at 5:00 PM.
Annual membership to The REC is $100, monthly membership is $15 and the daily drop-in rate is just $1. The Center offers a discount on a full-year membership during the first month of programming for just $75, allowing a $25 cost savings off the yearly membership.
The REC Teen Center is managed by the city's new teen program coordinator, Keisha Taylor (and new WRPA member). Originally from North Caroline, Keisha earned her bachelor's degree in Community and Therapeutic Recreation at the University of North Carolina, Greensboro. Her work experience includes the YMCA, City of Raleigh, and Town of Morrisville Parks, Recreation, and Cultural Resources Department. Oh, and she also worked at Disney World! In her free time, Keisha likes to enjoy shopping, sewing, eating, reading, and photography, especially wildlife.
For additional details, visit auburnwa.gov/teens.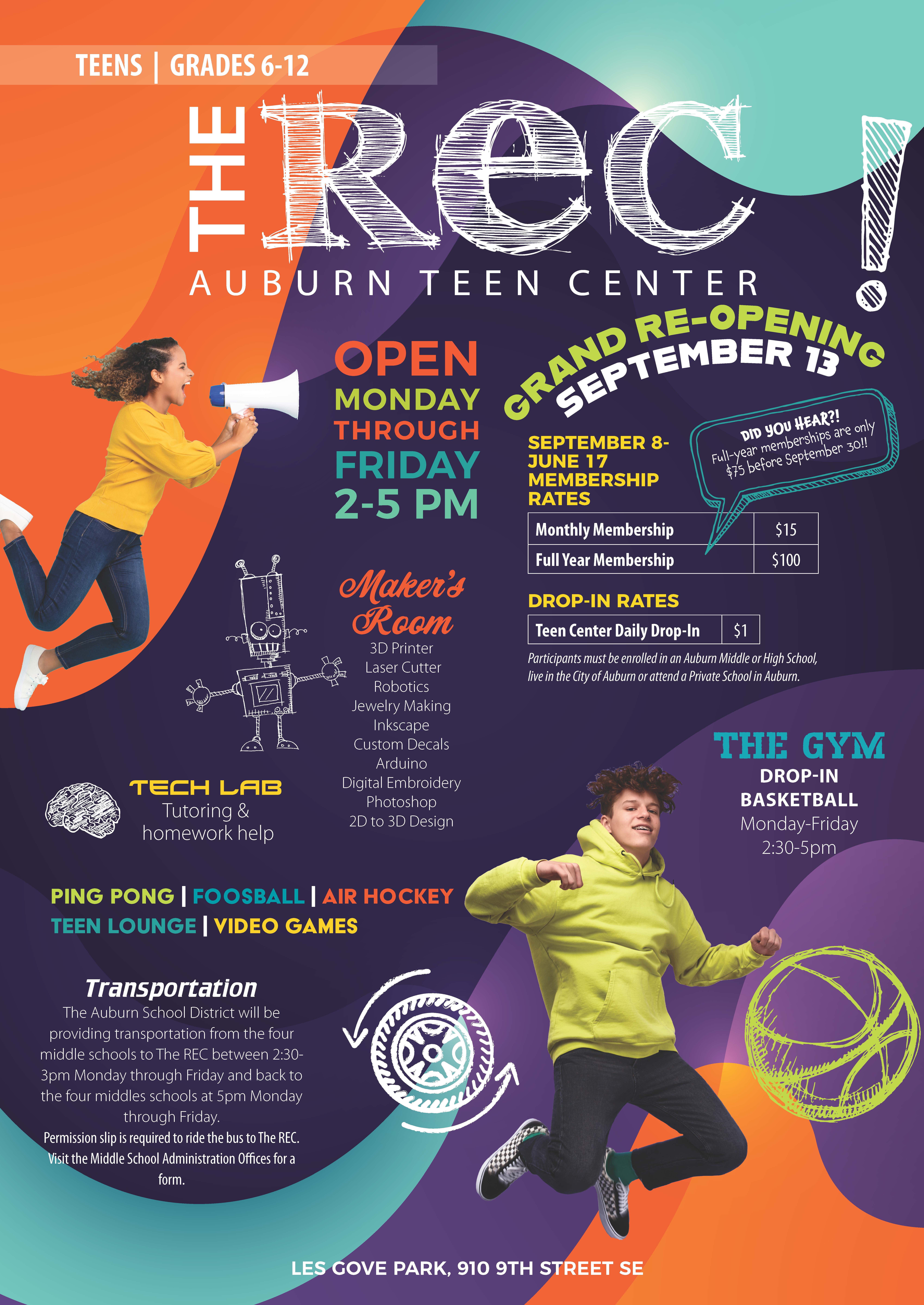 Share this post: