2020 Success Story: Kirkland's Treasured Past
Scavenger Hunt for Fun!
A message from the City of Kirkland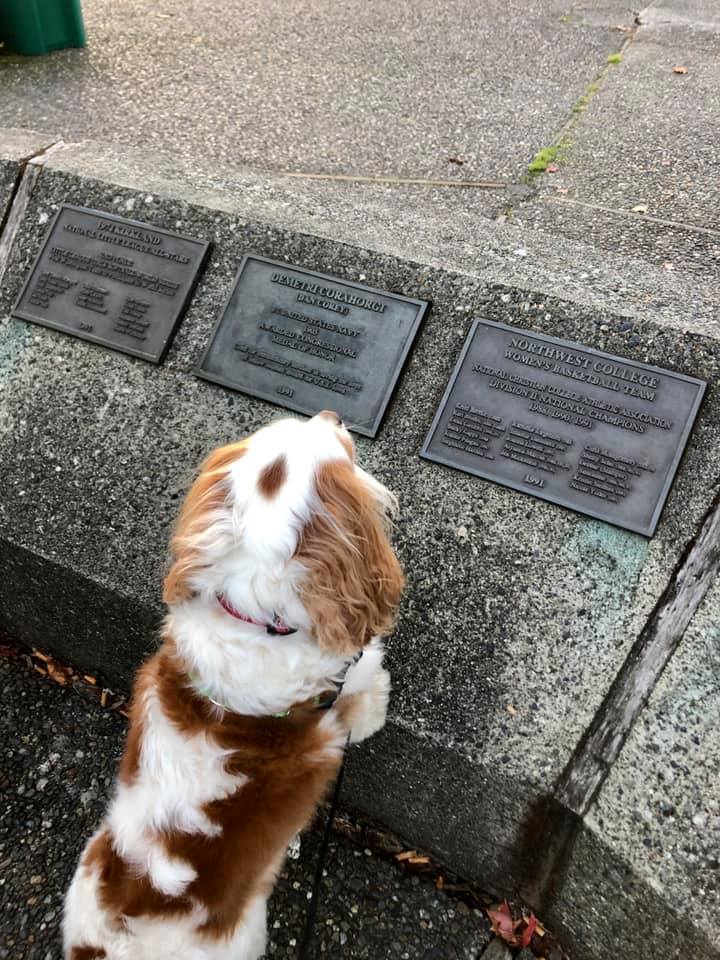 Recreation in Kirkland Parks and Community Services changed after April 1, 2020. We had to put the brakes on traditional programming and pivot to virtual programs and programs that provided social distancing. We excelled in providing physical recreation opportunities and were now challenged to find ways to connect with our community and to keep them engaged and active. 
After several months of providing virtual distance programs, we hit our stride when we came up with a program that shared our love for our city and its history with the community. On September 3, 2020, Kirkland Parks & Community Services in sponsorship with the Kirkland Heritage Society launched a month-long scavenger hunt.  The scavenger hunt, "Kirkland's Treasured Past", was based on 15 clues pertaining to Kirkland's history. 
Over 160 people registered for "Kirkland's Treasured Past" in search of answers to the historical clues.  The clues, written as riddles, were a challenge that encouraged the participants to research Kirkland's history and to visit parks and sites around town that have historical value.
Incentives were provided for those who finished the scavenger hunt and solved the final riddle, these were prizes donated by over 14 local businesses.  Some of the prizes included overnight lodging in a lakefront hotel to dinner for two at a local restaurant and numerous gift certificates.
The community response to this educational, social distancing event was unprecedented.  Staff received dozens of e-mails from happy hunters.  Below is a small handful:
"It's so cool to learn about Kirkland's history.  We never even knew there was a cemetery or that McAuliffe park had a community garden and barn.  Our favorite was finding out that Finn Hill was named that because of all the Finnish people that lived here." 
"I just have to tell you that I am LOVING this scavenger hunt. Thank you so much for putting it together! I just moved to Kirkland at the end of June, so this has been a blast of a way to learn my new City!!"
"Big thanks to you and all involved in putting together this scavenger hunt. My wife and I had a lot of fun trying to crack these clues the past couple of weeks! It's nice having something novel to do during the pandemic!"
"My family and I are loving this scavenger hunt! We pack the kids in the car and drive around town, solving the riddles together and learning new things about our city.  It's clear a lot of work, love, and organization went into this scavenger hunt, and we'll definitely do it again."
In this challenging time where our recreation offerings are limited, staff felt we needed to provide an opportunity where everyone who participated was a winner in some way.  For those who participated in the event, it was a fun distraction, it promoted exercise through exploring our city, and had educational value regarding the history of Kirkland, our "Jewel on the Lake".  Mission accomplished, the rest as they say is history!
---
Call for Local Success Stories
WRPA wants to share your 2020 successes!
If you have a particular story you would like to share and celebrate please send it to [email protected] to be considered for publication on the WRPA blog and in the WRPAToday Bi-Monthly Newsletter. We know 2020 was a tough year and that many parks and recreation departments have been stretched thin, but we are so proud of how hard those in our profession are working to make this pandemic a little easier for our communities.
Share this post: