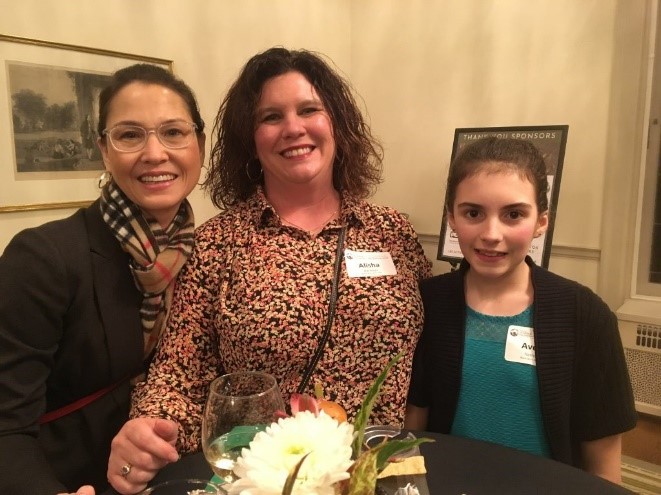 On a wet day in early February, 130 advocates descended on Olympia to speak up for our outdoors. Folks from Manson near Lake Chelan to Longview on the Columbia River committed their time and energy to tell lawmakers why the outdoors matters. Their voices made an impact with legislators, and we're so thankful for the support of so many passionate outdoor advocates from across the state.
Co-hosted by the Washington Wildlife and Recreation Coalition and the Washington Recreation and Park Association, the day began with a morning advocacy training and featured a legislative lunch with key budget writers at the Capitol. But the highlight of the day was the face-to-face meetings with legislators. This year, our advocates completed 124 meetings with representatives from both sides of the aisle. Thanks to them, 80% of the Legislature now has a deeper understanding of the importance of our great outdoors.
We ended a successful day with a celebratory reception at the Governor's Mansion, hosted by the Coalition. The event featured remarks from the Commissioner of Public Lands, Hilary Franz, and the Director of the Recreation and Conservation Office, Kaleen Cottingham. These inspiring women pumped up the crowd with personal stories about the impact of the outdoors and the importance of speaking up for conservation and outdoor access.
Couldn't make it to Legislative Day this year? Get a sense of what it was like from these participant testimonials, and consider joining us next year!
Joining Great Outdoors Day is truly a great experience. The impact of visiting our State representatives as a city joined by non-profit advocates and partners is so effective because it broadens the conversation in a holistic way. And, the enthusiasm and passion demonstrated by having so many advocates together in Olympia is impossible to ignore!  
Sarah Olson, Deputy Director, Lynnwood Parks, Recreation & Cultural Arts Department
"Being new in my role, but not new to my company, I found the Legislative Day valuable as it allowed me to have face time with local partners who I had only communicated with via email. It was also refreshing to re-connect with legislators & hear about our world from where they sat! Thank you, team, for coordinating such an impactful day!"
Danielle Anderson, Outreach Specialist, REI Co-op
Share this post: